When we think about choosing the best web hosting in 2020, we clearly have a lot of options. It often gets difficult for us to select the best one because each web hosting offers a different set of pros and cons.
Although, tone of the very popular and reliable names in the history of web hosting has been "Namecheap". Webmasters have been using Namecheap in almost all the popular countries. It has been one of the most famous web hostings due to its speed, affordable rates, migrations etc.
Namecheap is surprising 18 years old and it has been able to grab over 3 million customers.
It became very popular due to its affordable rates and cost-effective packages.
Are you planning to buy Namecheap web hosting for your website? Let's have a look at its key strengths and weaknesses.
Namecheap – Key Strengths
Strength #1 – Cost-Effective Pricing Structure
Its most notable strength and power is its affordability. Unlike other hostings, this one is not going to put a dent in your wallet. Namecheap is also famous for its shared hosting and it is a perfect blend of price and the resources it offers.
Also, its starting plan is a big relief for startups and small businesses. It can cost you as low as just $2.88 per month with the hosting plan of three websites. Maximum of other hosting plans have tailored plans of just one website and hence Namecheap easily wins in the terms of value and uniqueness.
Strength #2 – 30-day money-back guarantee
Namecheap has a great refund policy for all the server purchases and hostings. This means that you can use this hosting for a full month and identify if its the right hosting for you. If not, you can easily claim a refund and you'll get your money back within 24 hours of verification.

You can easily cancel the service and go back to your old hosting. So, if you are looking forward to trying this hosting without wasting your money, GO FOR IT! Your money is super safe.
Strength #3 Free Migrations
If you already have a cPanel website and you want to move it to Namecheap – this won't become your headache at all. You need not have much involvement in the migration, rather – you can just handover the access to Namecheap expert technicians – and boom!
Also, unlike other migrations, your website will not have to suffer through a downtime. Even in the worst case, the maximum downtime your website may undergo is a total of 15 minutes. And here's a special offer – If your website, in any case, remains down more than 15 minutes – you become eligible to get a free hosting equivalent to your initial purchase. What could possibly be any better?
Strength #4 Great Customer Support
This pertains to be a topic of dispute, but as per our research, the customer support of Namecheap proved out to be excellent. The technical support is available 24/7. Also, their live chat feature is very helpful to resolve little queries and bugs in no time. When you call them, you get straight forward answers to your doubts and confusions and you would never feel looted or disappointed after opting for Namecheap.
Also, their documentation is very easy to understand to guide their customers about the services available.
Strength #5 Reasonable Security
Namecheap also comes with reasonable security for its customers. It provides WhoisGuard service to WhoisGuard domain owners and also offers SSL certificate for website visitors. Recently, Namecheap has also launched its own VPN service to avoid any kind of information leakage.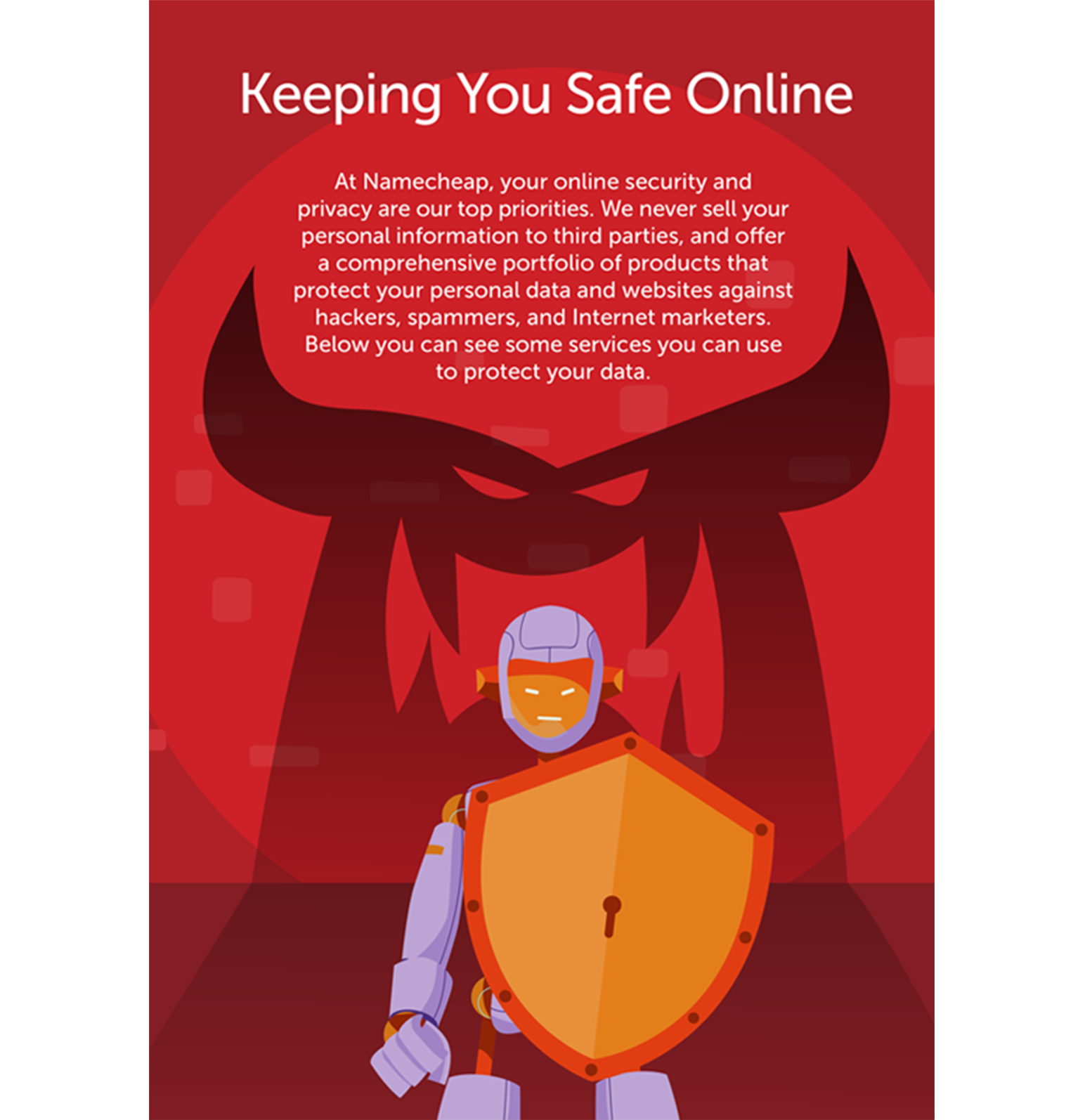 Therefore, if you opt for Namecheap, you need not worry about the security factor at all. Your information has as well your site visitor's information remains absolutely safe. By each passing day, Namecheap is putting efforts to provide even more secure locks and add ons to increase its customer's privacy and hence, even if Namecheap is cheap – it never compromises with the features or the security at all.
Namecheap – Key Weaknesses
Above listed were some of the appreciable strengths which come complimentary with the Namecheap. Although, with all its amazing features, we should not miss some of the weaknesses. Let's have a look at its flaws:
Also read: SiteGround- A rebel player in web hosting
Weakness #1 – Limited Space
One of the disappointing element for Namecheap was its limited storage space. It provides storage of 20 GB for three websites which is pretty less according to the industry standards. Namecheap's major competitors put no limitation over the storage which degrades the Namecheap plans. Although, if the websites are small – 20 GB turns out to be enough but as compared to the industry standards – its not satisfactory.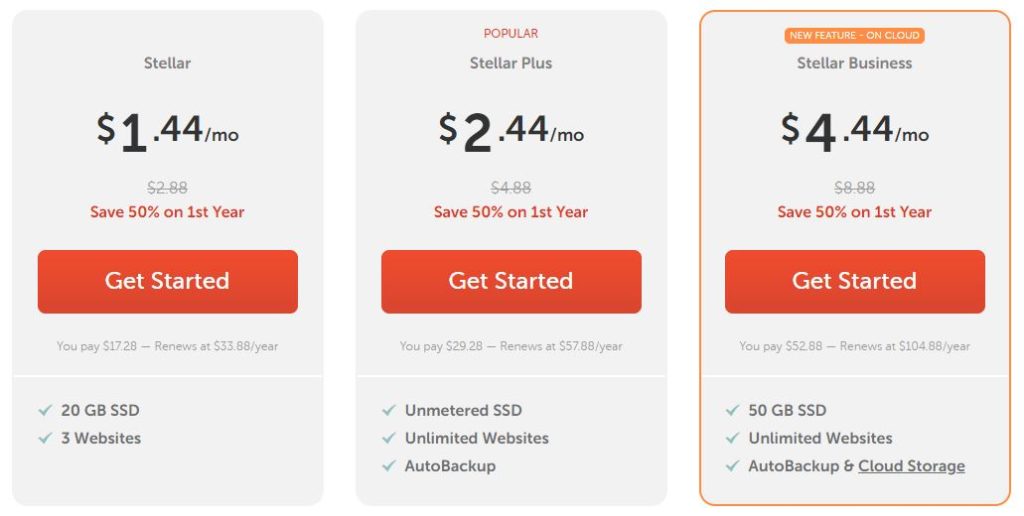 To be fair, except for the starter pack, Namecheap provides fair storage to its customers. This infers that if you are looking for an affordable starter plan, you'll have to deal with the storage limits where the high graded plans continue to enjoy its vibrant perks.
Weakness #2 – Poor Uptime
Usually, Namecheap delivers a perfect and leading uptime of 100%, but time to time and on various occasions, its uptime falls to 99.87%. Although, Namecheap promises a perfect uptime – sometimes fails to deliver it.
This happens in rare cases, but it still falls below the industry standards of hosting. A few other hostings offer better uptime but the pricings are elevated.
Do we still recommend Namecheap?
Namecheap is one of the well-known names when it comes to hosting, and it also has its own set of pros and cons. But even after the few disadvantages, the pricing and features of this hosting are unbeatable. Due to its 30-day money-back guarantee, we recommend our readers to give it a try for a month.
Every webmaster has its own preferences and priorities, and hence there's no financial or technical harm in giving a shot to Namecheap.